Welcome to Mario Trailers - with 2 Locations in Australia
Mario Trailers is Australia's leading manufacturer of box trailers, camper trailers and other custom trailers, with over 23 years of designing and manufacturing experience in Australia. Our camper trailers are built in Australia for rugged Australian outback to withstand harsh conditions.
We offer huge range of affordable camper trailer packages to meet your requirements and budget.
Why buy camper trailers from us ?
Manufacturer of Trailers so no middle man you save $$$.
Exceptional Value for money.
100% Australian owned and operated business.
All our trailers meets strict Australian standards.
Huge Range of camper trailers.
We use industry leading frame work that is hard and sturdy.
All our trailers come with 12 months manufacturer warranty.
All parts & accessories are purchased in Australia.
All metal components purchased from local suppliers.
23 Years of experience.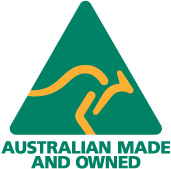 Apply Finance Now !
Camper Tents - Mario Camper Trailers
New Blog Entry
Different Kinds of Trailers for Sale in Sydney
These days, you will get different types of trailers that will support your various transportation needs. The different trailers are box trailers, bike trailers, car trailers, camper trailers, lawn mower trailers, machinery trailers and others. Now, we can go through the purpose of some of the trailers in brief. Bike Trailers When the weekend read more

Browse Box Trailers
Photo Gallery of Camper Trailers
Call us Today !
02 9645 3333
Auburn (Regents Park) Factory
02 4956 8442
Cardiff (Newcastle) Showroom
For all kinds of Camper Trailers, Camper Trailer
Accessories, Camper Trailer Tents & more...
Latest News on Camper Trailers
What You Must Consider While Buying a Car Trailer
There are several considerations that you need to take into account when you think of buying a car traile
read more
Buying Guide for Box Trailers
Box trailers are wonderful to tow equipment like instruments, motor bikes, cars and other stuff. A box tr
read more
Customer Reviews
I was looking for a trailer that is corrosion free so that I don't have to service it too often. A friend of mine gave details regarding Mario Trailers from whom he bought a camper trailer few months back. I visited their showroom and enquired. I was pleased with their friendly... Jignesh Patel