Welcome to Mario Trailers - The Finest Trailer Manufacturer in Sydney
Mario Trailers have 24+ years of experience in designing and manufacturing top quality trailers that includes camper trailers, box trailers and custom made trailers. Mario Trailers have indeed become a

leading trailer manufacturer in Sydney

and with persistent efforts over the years; Mario Trailers have expanded its operations steadily and now operates from two locations in Australia. The camper trailers manufactured by Mario Trailers are fit for rugged Australian outback to endure the toughest conditions.
To meet the demands of our ever increasing customers, we have a vast range of
affordable camper trailer
packages. No matter what your budget, we have a camper trailer that's just right for you.
Why You Need To Buy Camper Trailers From Us?
We are the manufacturer of top quality trailers, no middle man involved whatsoever, and so very rightly, we help you save your hard earned money.
You get 'True Value for Your Money'.
We are 100% Australian owned and family operated business.
All our trailers are manufactured to meet strict Australian standards.
All our trailers come with 12 months manufacturer warranty.
We have an enormous range of camper trailers.
We use the industry leading framework that is durable and robust.
We design and manufacture

custom made trailers

according to your exact requirements.
All parts and accessories are purchased in Australia.
All metal components purchased from local suppliers.
Twenty four years of rock solid industry experience.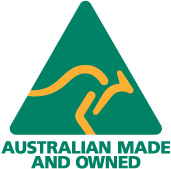 Apply Finance Now !
Camper Tents - Mario Camper Trailers
New Blog Entry

Buying Tips for Trailers
It is often not easy to know which type of trailer would be right for you. Be it buying a cargo trailer or a motorcycle trailer, you want to be sure that the trailer you buy suits your purpose. With plenty of trailer manufacturers, you might be confused as to which trailer you might choose as well. Here is a guide to help you choose the trailer read more
Browse Box Trailers
Photo Gallery of Camper Trailers
Call us Today !
02 9645 3333
Auburn (Regents Park) Factory
02 4956 8442
Cardiff (Newcastle) Showroom
For all kinds of Camper Trailers, Camper Trailer
Accessories, Camper Trailer Tents & more...
Latest News on Camper Trailers
Maintenance of Box Trailers
Prior to each trip ensure that the vehicle and the trailer are road worthy, the tyres are pr
read more
Different Kinds of Trailers for Sale in Sydney
These days, you will get different types of trailers that will support your various transportation needs.
read more
Customer Reviews
Hi Mario, As you know I recently purchased an off road camper trailer from you. Last weekend we went up to Riverwood downs near Stroud at the Barrington Tops and had a great weekend even though we had heavy rain on Friday night and Saturday. Under this weather I was expecting t... Off Road Camper Trailer