Welcome to Mario Trailers -

The Finest Trailer Manufacturer in Sydney

Mario Trailers have 24+ years of experience in designing and manufacturing top quality trailers that includes camper trailers, box trailers and custom made trailers. Mario Trailers have indeed become a leading trailer manufacturer in Sydney and with persistent efforts over the years; Mario Trailers have expanded its operations steadily and now operates from two locations in Australia. The camper trailers manufactured by Mario Trailers are fit for rugged Australian outback to endure the toughest conditions.

To meet the demands of our ever increasing customers, we have a vast range of affordable camper trailer packages. No matter what your budget, we have a camper trailer that's just right for you.

Why You Need To Buy Camper Trailers From Us?
We are the manufacturer of top quality trailers, no middle man involved whatsoever, and so very rightly, we help you save your hard earned money.
You get 'True Value for Your Money'.
We are 100% Australian owned and family operated business.
All our trailers are manufactured to meet strict Australian standards.
All our trailers come with 12 months manufacturer warranty.
We have an enormous range of camper trailers.
We use the industry leading framework that is durable and robust.
We design and manufacture custom made trailers according to your exact requirements.
All parts and accessories are purchased in Australia.
All metal components purchased from local suppliers.
Twenty four years of rock solid industry experience.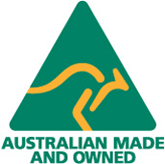 Apply Finance Now !
Camper Tents -
Mario Camper Trailers
New Blog Entry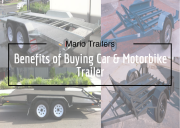 Car Trailer & Motorbike Trailer Advantages
Trailers have been around for a long time, hauled by automobiles, for carrying different types of vehicles and heavy loads. All trailers use the same kind of technology that comprises a solid axle and leaf springs. However, trailers are manufactured in different sizes and with different load-bearing capabilities. Different types of trailers read more...