Trailers have been around for a long time, hauled by automobiles, for carrying different types of vehicles and heavy loads. All trailers use the same kind of technology that comprises a solid axle and leaf springs. However, trailers are manufactured in different sizes and with different load-bearing capabilities.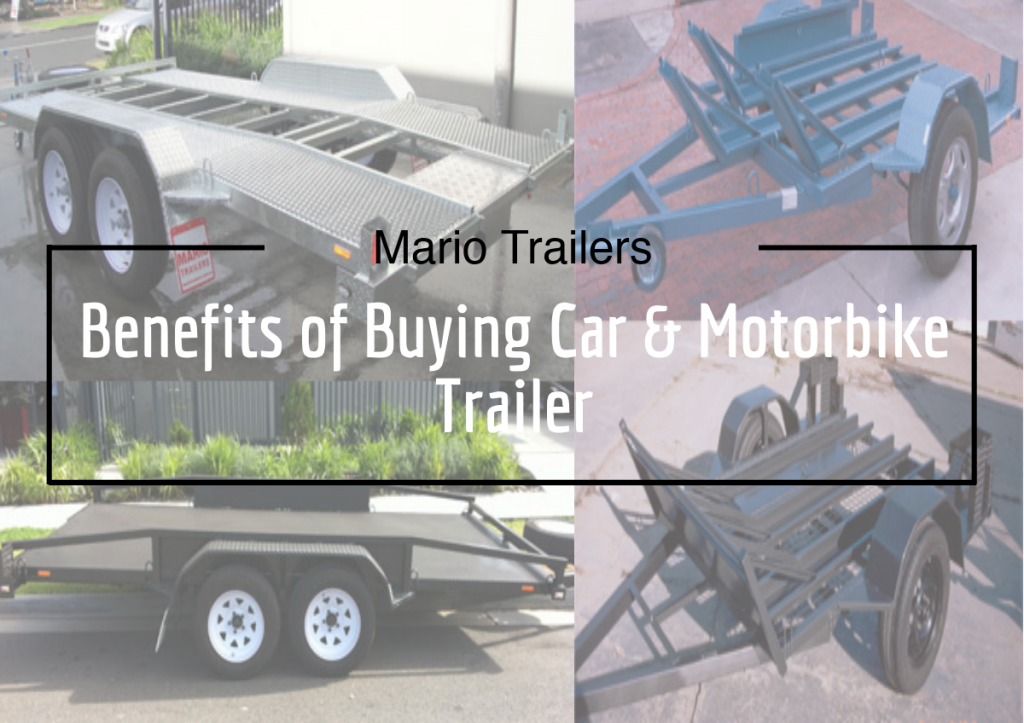 Different types of trailers are available for different needs such as motorbike trailers, car trailers, box trailers and so on, and buying one of them will help you make a great escapade away from your home. If you love riding your motorbike or car on one of those fantastic outback then it is worth investing in a car trailer or a motorbike trailer.
Some key benefits of motorbike and car trailers have been mentioned below, which will help you to make a decision that is suitable to your needs.
Car Trailers
Buying a car trailer can be a difficult decision because there are many things to consider such as trailer size, weight class, budget, buying new or used trailer, specific functions that you want in your car trailer and more.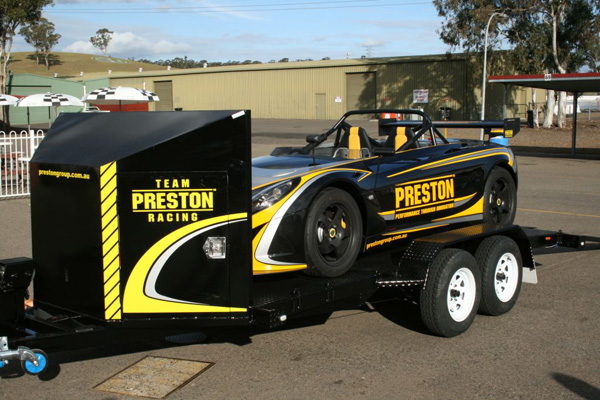 In fact, each of these factors can greatly affect the cost, appearance and size of the trailer so it is important to pay very minute attention to every aspect when shopping a car trailer. Now, we can glance at the benefits of owning a car trailer:
Advantages
Car trailers are affordable.
Car trailer demands minimal maintenance.
As it's an open car trailer, it is easier to inspect and catch if the car is properly loaded on it or not. In fact, it's a great advantage if you're touring for a long trip, as you need to stop frequently to check the condition of the loaded car on the trailer.
Loading and unloading the car on a car trailer is a breeze. Actually, this feature makes it more convenient to load and unload even wrecked cars.
Car trailers can be towed easily due to its lightweight structure. In addition, they offer very less resistance when dragged against the wind. This makes the car trailer an ideal solution for carrying a car.
Find out car trailer buying considerations.
Motorbike Trailers
A motorbike trailer is perfect when you want to carry your motorbike along to indulge in some adventure thrills in the outback. Choosing the right motorbike trailer is imperative, so check out the different motorbike trailers available and purchase the one that fulfils your need perfectly. If you're looking for a reputed company for purchasing your motorbike or car trailer, Mario Trailers can be your one-stop shop!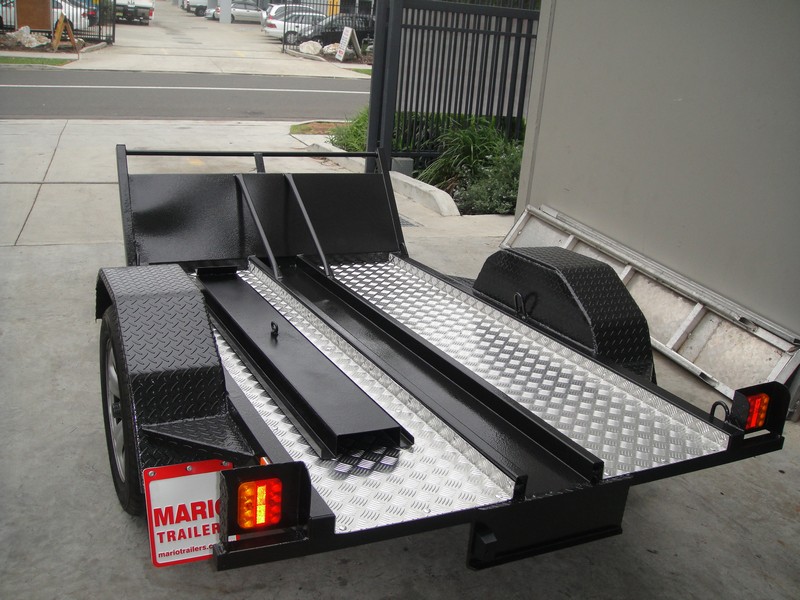 Advantages  
Motorbike trailers comprise a sturdy structure and are durable, so your vehicle can easily haul it to any location you desire.
Motorbike trailers possess non-slip features that will help your bikes to be on the place when crossing a slope or uneven roads.
Some bike trailers come with removable loading ramps for effortless loading and unloading of bikes.
Motorbike trailers are available in different loading capacities, for instance, one bike loading capacity and two bike loading capacity. If you want to carry along two motorbikes at the same time then motorbike trailer with two bike loading capacity would be the ideal one.
Conclusion
When you have your own car trailer or bike trailer, you have the liberty to haul your racing car to the racing track or carry your motorbike along to explore the outback. Besides, you will find out many other uses of a car trailer and/ or bike trailer.
Mario Trailers can be your ideal choice when it comes to purchasing a motorbike or car trailer. Mario Trailers stock an array of bike trailers, car trailers, box trailers and other trailer types that will assist you to safely transport your essentials whenever and wherever you desire! To know more about various sizes of car trailers or motorbike trailers, call Mario Trailers on (02) 9645 3333 today!