Camper Trailer Tents
Camper Trailer Tents
EXTREME QUALITY 15 OZ RIP STOP CANVAS (Small Grid Canvas on Roof, Awning and Walls) 12FT TENT with STRAIGHT SIDES
500g/m2 PVC Seamless TUB Floor in Main Tent with 150mm high walls around tent (to prevent flooding)
Aluminium Square Ladder included for access to main bed
Large size windows & doors have canvas & mosquito proof midge mesh netting
Large strong zippers on windows and doors for easy use
All Windows in main tent have inside & also outside curtains with zippers (to open or close windows from inside or out)
All window curtains have button eyelets, with relative ropes & pegs
Annex has 2 x awning rain shields on windows with poles
Some windows have half clear PVC & half mesh to enable light & awnings for shade
Zipper opening door under bed with mesh, to access trailer & to circulate air inside tent
Tent has higher roof (too keep tent cooler)
Square roll up access doors
Annex Roof Fully detachable with zipper & Velcro
Annex walls removable in 3 parts with zipper
Waterproof tape sewn & sealed along all stitching on tent ( Prevents rain leakage)
Velcro attached to sunroom walls & Annex walls making the tent fully sealed.
Grey PE (200g/m2) 150mm higher Annex floor sealed via Velcro & fully detachable
Access to trailer through hatch under bed base with gas strut for easy access and lifting
Our newly upgraded design Tent can be stabilized without guide ropes for self support (Except guide ropes can be used in windy conditions which are Included in Tent)
Rain shield on small window on bedroom side.
Mattress protector around main bed
Provision to add a 2nd annex room to the front
Provision to add a change room at rear of tent.
Extra spreader bars in main tent & annex roof.
Easy eyelet hooks design for connecting annex roof poles.
Sleaves in annex roof for poles.
New back door on back wall for rear access.
Extra strong C clips that do not brake or crack.
Access to trailer via Velcro skirting on tailgate with Velcro on all 4 sides (prevents insects) & extra roll up skirting for tailgate & kitchen access
Upgraded Fold out frame in bedroom which enables for quick & easy setup with a universal frame with adjustable poles
18mm Solid Marine Plywood bed base with rust proof steel frame
Poles & Pegs 25mm x 22mm are galvanised, strong & durable
Easy slide poles for quick set up
High quality fully sealed 600g/sm Grey PVC Travel Cover with Zipper & Velcro for waterproof & dustproof plus dustcover inside to cover tent & 6 tie down straps for extra security
Aluminium Sail Track under bed base attached to Travel Cover for extra prevention of waterproof & dustproof
Internal storage pockets
Sleeps 8 to10 people
Quick set up in 10 to 15 mins
Tent: 535cm (L) x 470cm (W) x 240cm (H) x 190cm side height
Bed Area: 175cm x 230cm (Suits Queen Size mattress)(Mattress not included)
Sitting Area: 360cm x 230cm
Sunroom Annex: 535cm x 240cm
Tent weight: 130kg
Total Floor Space 25 Square Metres
Approx 18ft x 16ft Tent
Grey Roof & Windows with Navy Blue Walls
Description
Mario Trailers is Australia's Leading Trailer manufacturer. Our 2011 New Model of camper tents provide the budget conscious with high quality & affordable camper trailers. Our tents have been especially designed for us for the Australian conditions at affordable price.Our tents are excellent quality with maximum features.You will not find a better design or quality tent anywhere else.
What people share their experience with us ?
I took delivery of a 7x4 trailer (Cardiff) on Thursday. During my 40+km trip home it rode beautifully - no bounce, no sway, and no shunting. Thanks for such a well-designed machine. And also thanks to Larry for his courtesy and friendly help and advice.
Note1: Prices are subject to change without notice.
Note2: All Second Hand rims and tyres are common with the trailer industry. New tyres can be ordered as an option if required.
Camper Tents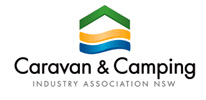 Our Camper Tent was specifically designed by Mario Trailers themselves. We had a few tent manufacturers design & create our tents for our Australian conditions & for the Australian public.
We deliver & transport Camper Trailers & Tents Nationwide. Contact us for a quote