Are you tired of your busy work life and desperately would like to take a break and venture out in one of the lovely Australian outback with your family or friends on the approaching weekends or long holidays. Even a mere thought about it gives a high. Isn't it? It's really exciting and you'll definitely have lots of fun and able to spend quality time with your family or friends.
Though it's difficult to find hotel or inn in one of the Australian outback, you'll most likely get accommodation near to the outback. However, it's better to set up your own accommodation at the exact place in the remotest landscape where you want to enjoy and spend quality time with your loved ones. You may be thinking over as to how that's possible. Probably you may have heard about camper trailer and camping. Yes, it's quite possible with a camper trailer.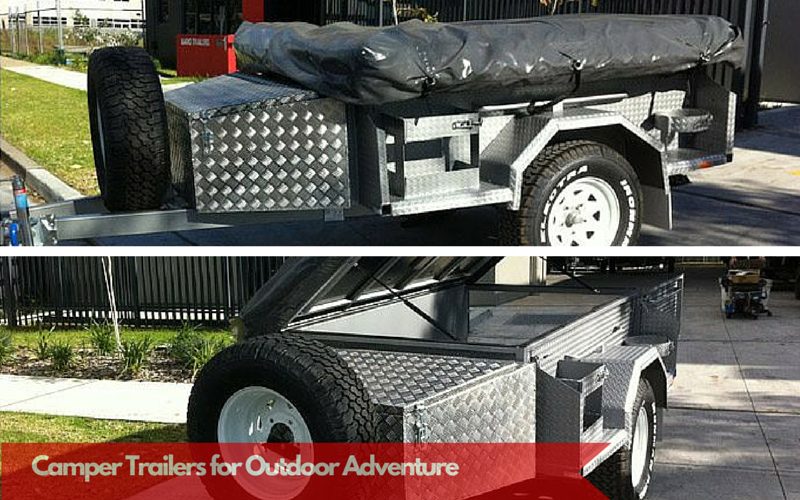 Should I Buy or Rent
You can either buy or rent a camper trailer for your outing expeditions, however, buying a quality camper trailer is always recommended over hiring. Why? Because when you own one, you can easily make a trip whenever you feel like having one as you know that you don't have to go over the hiring procedure, which might cause to change your mind and cancel your trip.
On Buying Camper Trailer for Your Specific Need
You'll find several companies offering different types of camper trailers in Sydney for rent and purchase. The two major types are off road and on road camper trailers. It's recommended to select the company that's in your area so that you can deal with them easily.
Well, once you have decided to purchase one for your outing pleasures. The next thing you'll be thinking over is "Whether I should purchase an on road or off road camper trailer". It basically depends on where you decide to go. In most cases for camping trips, people love to travel to the countryside which is remotely located far away from the city and to venture out there you'll need an off road camper trailer. This is precisely because an off road camper trailer can easily travel on pathways where there are no well constructed roads. It's fun and exhilarating to venture out and be with nature enjoying its beauty, simplicity and serenity.
Our off road camper trailers are sturdy and durable that are purposefully made for the off-road travelling freak who loves to go on frequent outing adventures to enjoy the awesome Australian outback and spend quality time with family or friends.